ONEiO Content Strategy Resources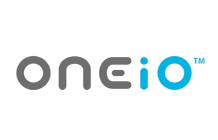 We take you through what to expect from the course, and how it all works.
We introduce you to the structure of the course so that you understand how best to follow each unit.
Unit 3. Purpose: Building Trust
What is the purpose of content and how can we use that for more effective engagement?
Unit 4. Purpose: Quality Content
We take a look at the quality of your content, and what actually defines 'quality'.
Unit 5. Purpose: Goals & Objectives
How to build goals and objecives around the content you are creating.
Unit 6. Planning: Journeys & Categories
The tools and techniques you can put in place to plan the most effective content.
Unit 7. Planning: Content Types
After looking at caterogies, we take you through the different types of content you can create.
Unit 8. Planning: Ideas for Content
Building out a catalogue of ideas for content by using audience personas.
Unit 9. Production: Quality Content
Putting processes in place for more effective creation of quality, engaging content.
Unit 10. Production: Using Content Templates
Build yourself a set of templates, which you can use to plan and create all your content.
Unit 11. Promotion: Platforms & Channels
How to select the platforms and channels that will ensure maximum engagement with your content.
Unit 12. Promotion: Promotional Checklists
Ensure that your content is being put infront of the audiences you want to reach.
Unit 13: One Page Strategy
Get all the essentials decisions and actions for you strategy documented in one place.