Case Study: ClickThrough Marketing Agency 'Building a Team of Superstar Content Makers'
ClickThrough are a digital marketing agency based in Staffordshire.
Established in 2004, ClickThrough help brands drive their digital growth through integrated Paid Media, SEO, Content and Conversion Optimisation strategies. They also share their knowledge through a library of webinars on subjects such as CRO, SEO, PPC, Content Marketing and Amazon.
They aim to be the UK's most recommended digital performance marketing agency and pride themselves on their brand personality and team culture.
"We have ambitious growth plans and understand that thought leadership will be a key component." --- Phil Robison, CEO

The Challenge: Diversifying Content by Developing Personal Content Strategies for Thought Leaders
ClickThrough were producing great, regular content using their own deep knowledge and expertise that had worked well for them so far.
This content was largely based on the brand and the business itself but, with big plans for growth on the horizon, they knew that more personal and humanised content was needed. So that the team could create even better relationships with their existing clients and to ultimately bring in new business.
ClickThrough approached Content Club to help them address this gap in the way they were working.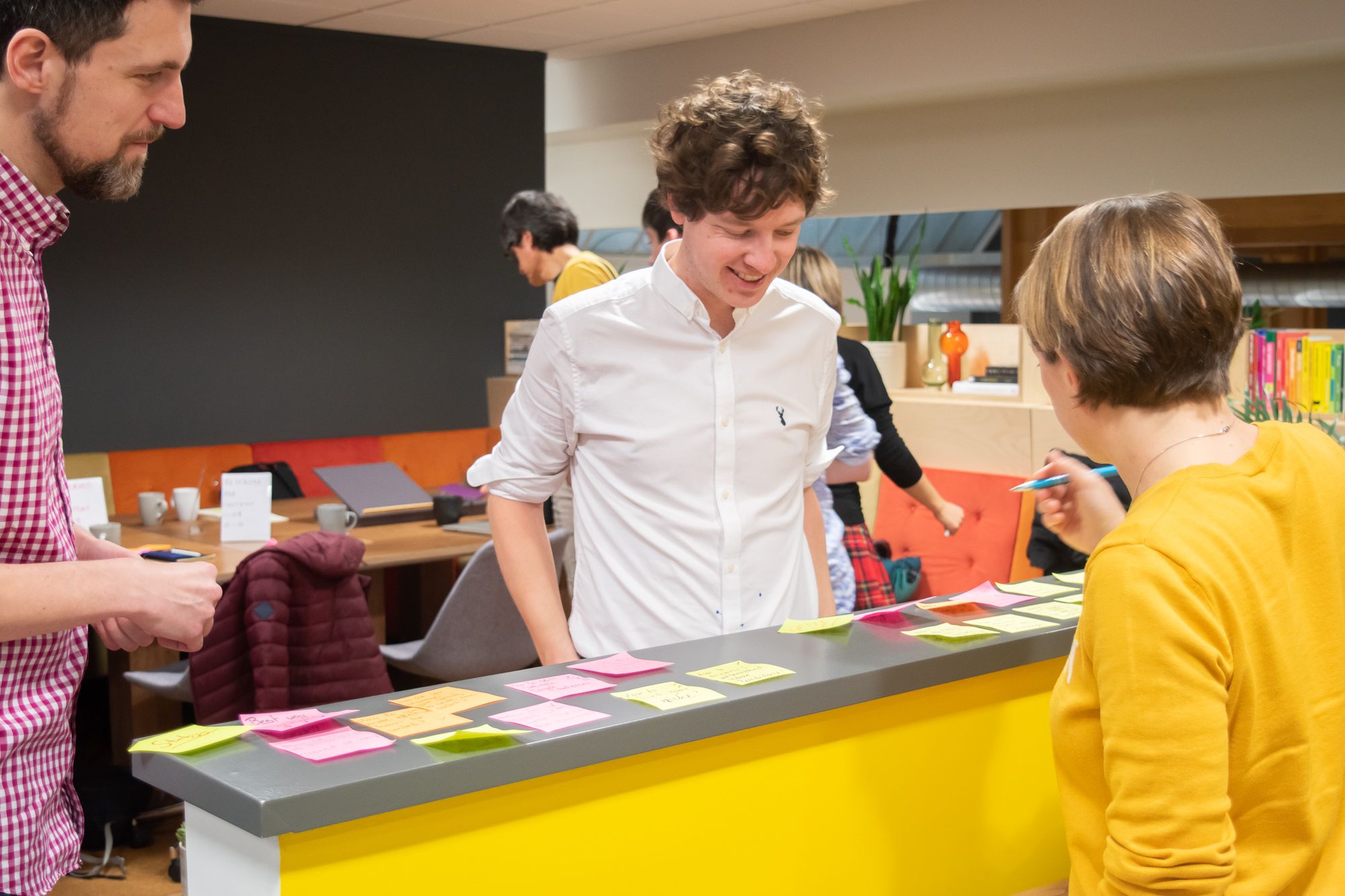 The Solution: Implementing a Thought Leadership-Led Content Strategy
Content Club set out to guide their content creators to becoming more active in their communities and to put themselves more 'out there'. By getting closer to what makes their best customer relationships work on a personal level. So that they could find a new approach to further personalising future content.
Through a series of workshops, training and consulting, Content Club has helped to create an employee and thought leadership-led content strategy. This resulted in the ClickThrough team gaining a fuller understanding of their own authentic 'personal brand' alongside a complete personal content strategy.
Content Club now continues to support the ClickThrough team through regular 1-2-1 coaching and planning workshops, as well as providing staff with a tailored hub of content and materials to work from.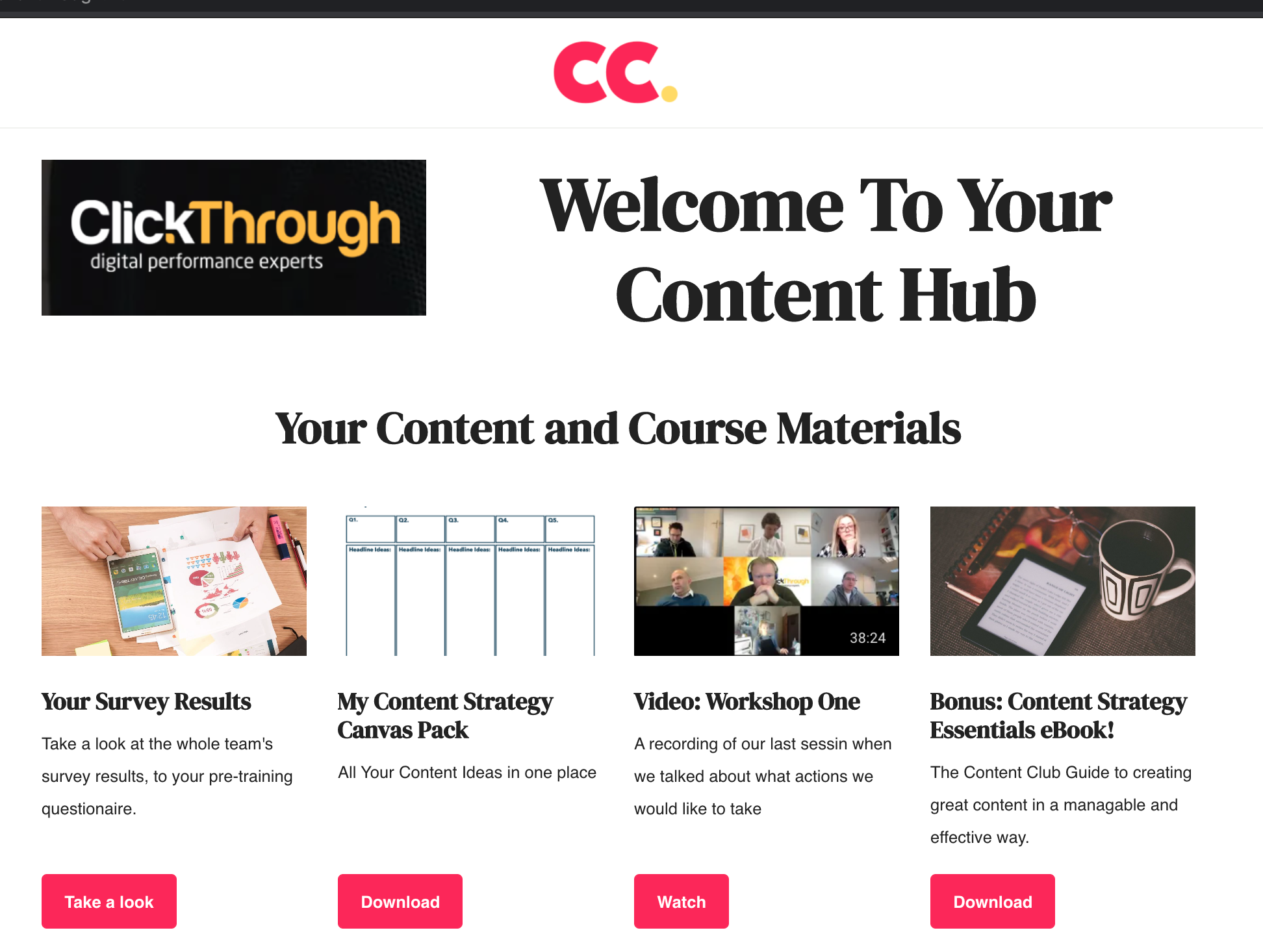 The Results: A More Personable, Human Approach to Company Content
As a result of their workshops and the ongoing support provided by Content Club, ClickThrough are now fully equipped to run with their newly formed content strategy. Using a more intentional balance of brand and employee-led content to meet the different needs of their customer base.
Their approach to content now has a more tanglible appraoch to speaking on a personable level. There is now a clearer image of how the team connects with 'their people' through creative and compelling content.
Would You Like To Work Together Like This?
Get in touch today and see how we could transform your appraoch to content.
Thank you for submitting the contact form.