Trust at Scale, the content strategy for creative people is a step-by-step 'how to' book, which teaches you to build a super creative content strategy, from scratch.
No experience (or love) for marketing required.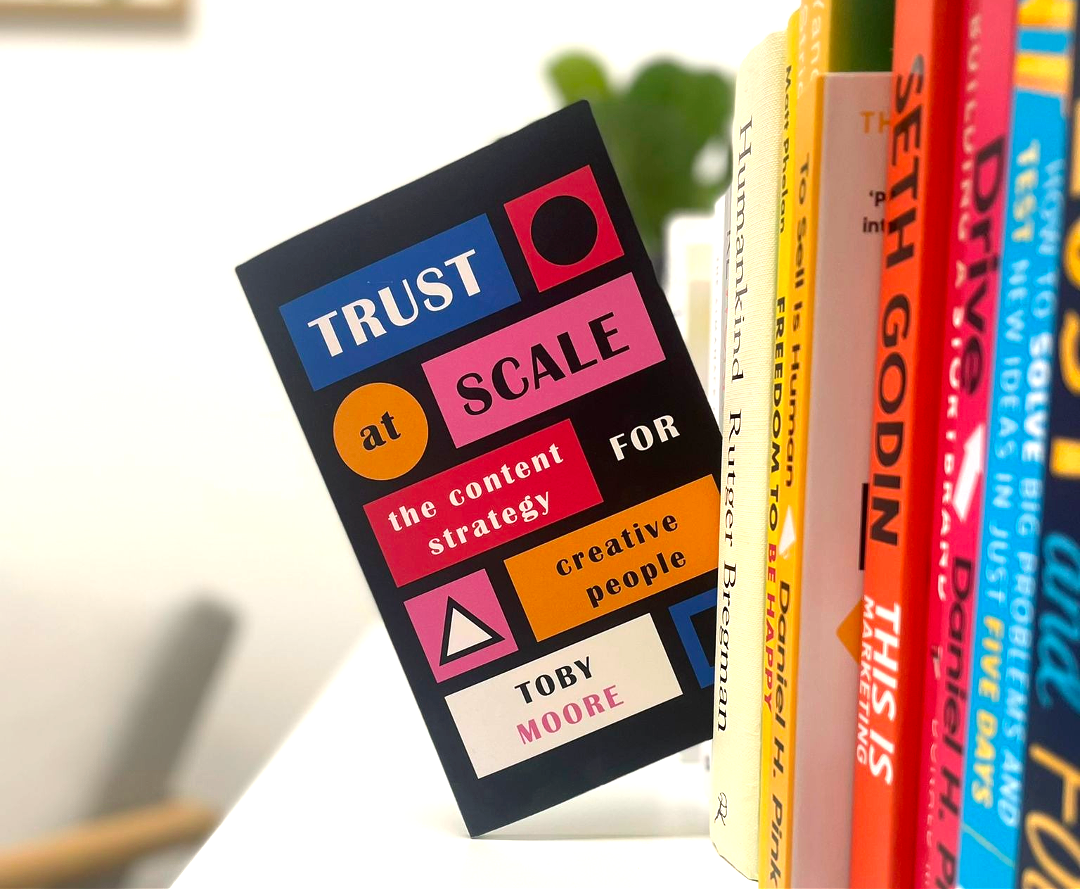 Take our free online course. It's made up of 13 videos and 10 activities and takes you through our 'Four Ps' of content:
Purpose - why YOU make content
Planning - what will you make and when
Production - the process of making GREAT content
Promotion - 'will anyone even see this' Yes. Yes they will.